Rock Salt Bags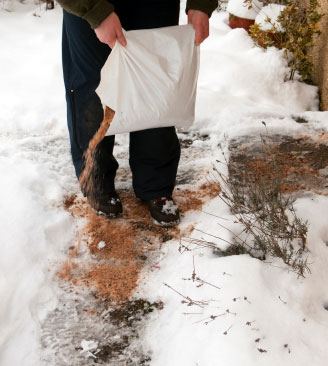 Rock Salt and White de-icing salt can each be supplied in an extensive choice of bag sizes at quantities to meet your specific requirements, either for commercial or private use.
Our range of standard bag sizes includes:
Rock Salt Bulk Bags
White Salt Bulk Bags
Palleted Large Bags
Individual Large Bags

Rock salt bags are available for same day collection.

Formulated for use with your existing spreading equipment, our white and brown salt products are granulated and have the advantage of an anti-caking agent which not only provides superior de-icing properties, it also makes the materials easier to apply evenly across surfaces.
Both white and brown salt are maintained in large quantities in order to meet your bulk order requirements, quickly and efficiently.
In addition, we can supply rock salt storage bins and spreaders - helping you keep your outdoor areas safe and operational during periods of ice and snow. Applications include office car parks, storage yards, walkways and industrial or commercial access roads.
If you require Rock Salt supplied in bulk, please see our Rock Salt Contract & Bulk Supply section.